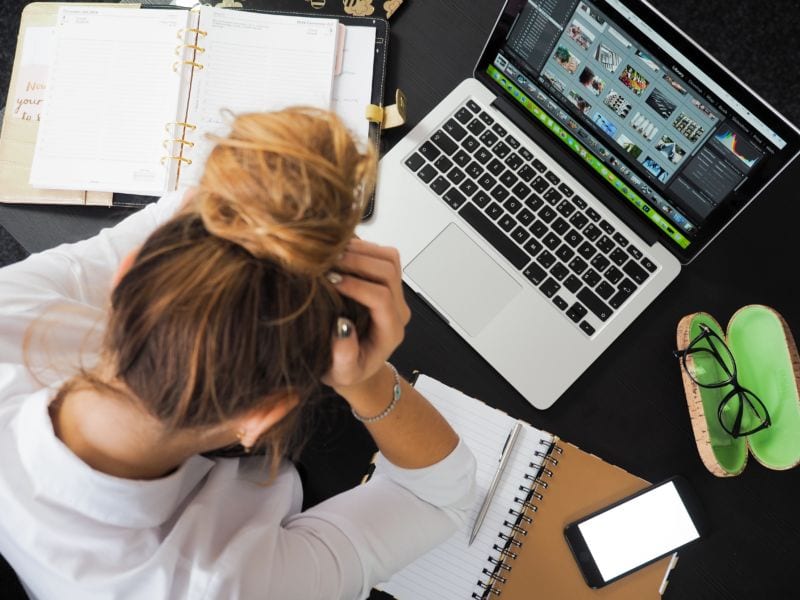 Have you ever felt like you were stuck? Like you just weren't making the progress you hoped to make and that you felt you should be making? That happened to me over the last couple of weeks. You see, I've been trying to complete a book project and just felt it wasn't good enough. I wasn't sure how to improve it or make it better. I felt stuck! However, luckily, by the end of last week I was feeling much better and made some significant progress. Thinking about this experience I thought it might be helpful to share some things that I believed helped me get unstuck.
#1 Have a Meal with a Friend
I know number one probably sounds funny but hear me out. I was going to label this one "try to clear your mind", or "remove yourself from your current environment" (which would probably both work) but it they didn't seem tangible enough—so I went with have a meal with a friend instead. You see, a friend of mine, who I hadn't seen for awhile, came into town and we decided to go to breakfast. Initially I worried about the many things I needed to get done, however I wanted to reconnect with my friend so I made the time.
Though I didn't totally realize it, before I met with my friend, my book project had been completely consuming my mind. During the conversation with my friend my mind was completely taken off of the project and set free. I completely forgot about the book for a short while and only then did I realize it was a much needed break!
#2 Seek and Be Open to Brutal Feedback
Shortly after this meal with my friend I spent time with my business partner discussing company related issues including my book. We debated ideas, problem solved, and we were brutally honest with each other about things we felt mattered. There were things shared that definitely could have resulted in one if not both of us taking offense, but we chose not to. This felt liberating. I realized after the conversation that tough feedback was exactly what I needed to change my thoughts, improve my book, and feel unstuck.
#3 Adjust Your Perspective
Finally, I took a step back and realized this project was not going be the end of the world. Sure it is important to me and also my company right now; but in a few years, perhaps even a few weeks or months, it most likely won't matter much at all. Adjusting my perspective and taking a more long-term view helped me adjust my thoughts and see things differently. It allowed me to get unstuck.
Far from scientific, these three simple things did wonders for me when I was feeling really stuck. Though I tried many things to feel unstuck, it wasn't until I did these three things that I finally felt liberated and able to move on. So if you are ever feeling stuck, have a meal with a friend, seek out and be open to brutal feedback, and adjust your perspective. See if these three things won't work for you as well! Here's to getting unstuck!