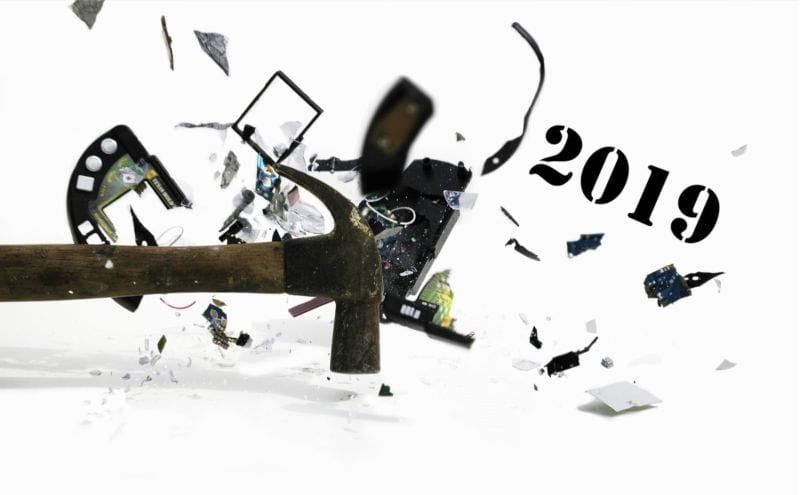 It's hard to believe but 2019 is upon us. Are you excited?! Hopefully you are prepared or are preparing to have your best year ever. Whatever your goals or ambitions might be for 2019, below are three suggestions to help you crush it this year. 
#1 End of Year Vision
All great things start with a vision, so what is yours for 2019? What do you hope to accomplish and who do you hope to become by the end of this year? Now envision yourself at the end of the year having accomplished those things. How do you feel, what do you look like, and how has life changed for you? What's it like to have had such an amazing year?! Creating a clear vision in your mind of what you want to look like, feel like, and be like at the end of this year is a powerful first step to making it a reality. Once you've envisioned it, go to this future vision of yourself often and remember what it feels like to have an amazing year!  
#2 Plan the Year
Making plans will help you succeed. Based on your vision and what you hope to achieve in 2019, make a plan to help you get there. What are things you must accomplish in the first quarter to make your vision a reality? How about the 2nd quarter, then 3rd, then 4th? Are there things you should start doing daily, weekly, or monthly to achieve your vision? Make plans with certain milestones you want to achieve along the way. This will help you crush it in 2019! 
#3 Track Progress
Once you've made a plan with milestones, then you need to develop a way to track your progress toward achieving them. If you've been following my podcast or blog, you know I've been talking a lot about this lately. It is just that important! 
Tracking will require discipline and consistency, but it will help you achieve your goals. As you track your progress throughout the year, you'll feel great about your efforts. Or, if your progress is lacking, it will motivate you to reevaluate your approach and re-prioritize your life in order to truly achieve your plans. Without a tracker in place, it is hard to know where you stand or if you are making any real progress.  
2019 is going to be your year! You can crush it in 2019 by creating a clear end of year vision, making a plan, and then tracking your progress. Let's do this! Let's crush it in 2019 together!!